Charming apartment near the sea
Apartment in Biarritz ideally located near the sea
It is on the 2nd floor with elevator, 3 rooms including 2 bedrooms. Renovated in 2013, very bright with a living room opening onto a 12m² green terrace where it is possible to have lunch.
With a parking space, it is very well located in the city center, it will allow you to do everything on foot and reach the Grand Plage in 1 minute 30.
Sheets and towels are provided and cleaning and tourist taxes are included in the price of your rental .
Sheets and towels are washed at 60 ° C and tumble dried.
WIRELESS. Code: 2012Yvette
The apartment has been classified 4 stars by the French Ministry of Tourism.
The apartment is cleaned and disinfected (handles, switches, appliances and sinks) with products containing bleach or vinegar
Cot on request

For the best addresses I advise you to go to the Seetyz site.
My last favorite was the halls of the 5 cantons and its Food Court enclave.A way of eating that will delight young and old

Special health
> Hospitals and clinics
Aguilera Clinic , 21 rue Estagnas, Biarritz
Switchboard: 0 825 135 064/24 hour medical emergency reception: 0 825 134 600
Cote Basque Hospital Center , 13 avenue de l'Interne Jacques Loeb, Bayonne
Standard: 05 59 44 35 35/24 hour medical emergency reception: 05 59 44 35 82
> Doctors
Office of
Dr Durantel and Dr Blanc
, Res Hermes 19 Av Amedee Dufourg, 64600 Anglet
Secretariat: 05 59 03 47 79
Dr Mirtain
: 0559243232
The Owner's Word
:
We are a couple of Bearn origin living in Paris, parents of a 24 year old boy.
We really like the Basque Country and the proximity to Spain.
We have redone this apartment as if we were to live in this beautiful town of Biarritz
Do not hesitate to load the application
www.seetyz.com
to follow the activities of Biarritz and its region.
One of our last addresses: Caroe at 51 rue Gambetta. Inventive and surprising cuisine.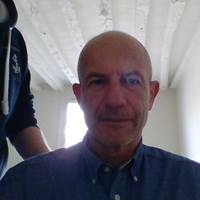 Check-in Time 18:00
Check Out Time 10:00
Maximum Capacity: 4 person(s)
Double Beds: 2
Your Comfort, Our Services
Special Offers
-30€
Promotion Fortnight Autumn
Until
18 dec 20
Only 22 days left to enjoy this offer!
Loading in progress…
-50€
Promotion Rentals Fortnight
From
19 dec 20
To
01 jan 21
Loading in progress…
-65€
Promotion Location Quinzaine Basse Saison
From
03 jan 21
To
26 mar 21
Loading in progress…
-60€
Promotion Location Quinzaine Printemps
From
27 mar 21
To
28 may 21
Loading in progress…
-50€
Promotion Location Quinzaine Juin
From
29 may 21
To
02 jul 21
Loading in progress…
-50€
Promotion Location Quinzaine Juillet
From
03 jul 21
To
30 jul 21
Loading in progress…
-60€
Promotion Quinzaine Septembre
From
04 sep 21
To
01 oct 21
Loading in progress…
-65€
Promotion Location Quinzaine Automne
From
02 oct 21
To
17 dec 21
Loading in progress…
Book Your Stay
Loading in progress…

Payment secured by




Contact
Appartement de charme près de la mer
3 Bis Avenue De La Marne
64200 BIARRITZ
FRANCE
Appartement de charme près de la mer
3 Bis Avenue De La Marne
64200 BIARRITZ
FRANCE